New Featured Book: Bare-Naked Lola, book 3 in the Lola Cruz Mystery Series!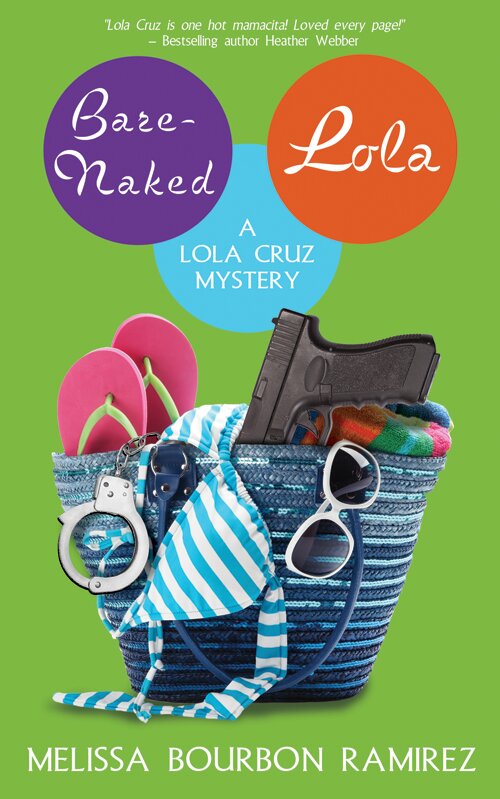 Enter to Win an early copy of Bare-Naked Lola!
♥     ♥     ♥
LOLA CRUZ MYSTERIES
Meet Lola Cruz. After paying her dues as an intern, she's now a full-fledged detective at Camacho and Associates. Her boss is Manny Camacho, a muy caliente former cop with a mysterious ex-wife, a Lara Croft look-alike girlfriend, and a sudden personal interest in Lola.  She's also reunited with the gorgeous Jack Callaghan, her high school crush whom she shamelessly tailed years ago and photographed doing the horizontal salsa with some other lucky girl.
♥     ♥     ♥
Bare-Naked Lola
Going undercover is second nature for Private Investigator Lola Cruz, but she's out of her league when the case of a murdered Royals Courtside Dancer leads her to a local nudist resort. Parading around the sidelines of Sacramento's professional basketball scene in a barely-there cheerleading outfit is one thing—but parading around in nothing but smile? If she has any chance of hiding this from her traditional family and on-again/off-again boyfriend Jack, she's going to have a lot more than her duct tape bra and killer dance moves to keep under wraps….
Don't want to wait?  Buy your copy now!
♥     ♥     ♥
Connect with Melissa

Website l   l    l    Goodreads